BROXMOUTH COURTYARD
Broxmouth Courtyard is Broxmouth Park Estate's new purpose-build luxury wedding venue.
Built in the old stable buildings and maintaining many original features, Broxmouth Courtyard offers couples a chance to wed in a venue full of character and rustic charm.
CEREMONY
The newly developed ceremonial hall with its glazed wall, high ceiling and original stonework includes a stunning herringbone parquet flooring and a separate wedding gallery for photographers.
Alternatively, many couples in the past have opted to say 'I do' under our two Cedar of Lebanon trees, one of which is over 500 years old, while the other was planted by Queen Victoria when she visited the estate in 1878.
WEDDING DAY DINING
The old cart shed is our new dining room and includes two beautifully restored archways and six skylights, allowing an abundance of natural daylight to enter the room as wedding parties celebrate post-ceremony.
And when it comes to the menu, the Broxmouth Menu Selector offers a plethora of luxury cuisines for you to design your own bespoke menu. With two selections for starter, main course and dessert, your guests will be spoilt for choice.
Along with fine dining, family-style service is also available, and we look forward to working creatively with you and our Executive Chef to find the perfect catering solution for your special day.
FACILITIES
Bridal suite: Designed to house makeup artists and hairdressers, the suite provides a place of calm for brides prepare for their big day. A prosecco dispenser is also on hand should it be required!
Best Man's Room: For the groom's wedding party, there's a special preparation room complete with pool table and beer dispenser.
Bar: The former tack room is now a cosy bar area serving a broad range of beers, wines and spirits.
Accommodation: This spectacular development is complemented by three beautifully appointed cottages on site with accommodation for up to 22 of your guests. This is in addition to the existing accommodation already being offered within our estate which can host another 20 people.
YOUR DREAM WEDDING VENUE
This award-winning wedding venue is situated in a micro-climate of its own, which experiences some of the highest recorded hours of sunshine in the whole of Scotland. In fact, only one in twenty weddings last year experienced rain.
Oh, the lure of great outdoors, a venue full of character and a picturesque location… this is the vision, right?
10 YEARS OF WEDDING DREAM MAKING IN MEMORIES...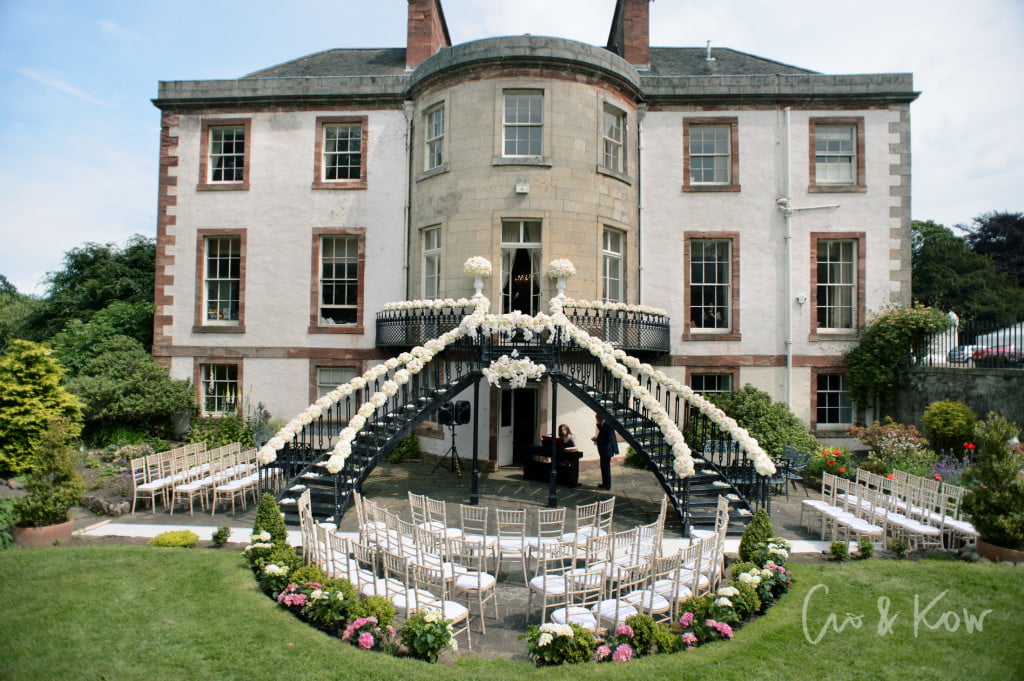 WEDDINGS AT BROXMOUTH COURTYARD
WEDDINGS AND EVENTS TEAM
Our events team bring their wedding planning experience to Broxmouth Courtyard, and they can't wait to show you how they can turn your wedding visions to life at at our new venue.
If you would like to speak some more about your wedding plans we'd be delighted to discuss.